Fishbowl "From the Ground Up"
Tuesday the 27th of August 2019 from 17.00 to 19.00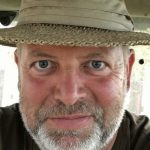 Alfred Grand
Alfred Grand is an organic farmer and entrepreneur from Austria. At VERMIGRAND Naturprodukte GmbH organic fertilizer, peat free soil substrate and soil amendments are produced through vermicomposting. GRAND FARM is a 90 hectare organic arable field farm. The farm has been converted into a research and demonstration farm with a focus on soil-health, agroforestry and market garden. GRAND FARM is, together with Rodale Institute (USA) member of the WUR Lighthouse Farming Project. Alfred is a member of the EU Mission Board for Soil-Health and Food and involved in several Horizon2020 projects.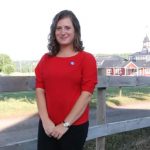 Doris Letina
Born in 1992, Doris is an apple farmer from Slovenia, and the current Vice President of the European Council of Young Farmers (CEJA). She studied economics at university and also received a qualification in agriculture. Doris has gained experience in various fields, but believes she got the most important knowledge through working on her family's farm. The farm allowed her to understand how beautiful agriculture can be, but also taught her how the life of a farmer can change overnight. Over the past years, Doris has been an active member of Zveza Slovenske Podeželske Mladine (ZSPM), the Slovenian rural youth association, on behalf of whom she attended CEJA meetings.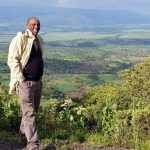 Dr Eyasu Elias Fantahun
Dr Eyasu Elias is a Ph.D. with 21 years of post-Ph.D. research, teaching and development experience in the area of agriculture, soil science and environment. Currently, Dr Eyasu is leading an Action Research Programme involving Ethiopian Universities and Agricultural research Institutes and the Ministry of Agriculture lead by Wageningen University in the Netherlands. The programme focuses on scaling innovations and agricultural technologies for increased agricultural production in Ethiopia. He has been serving as National Technical Committee member of the Agricultural Growth programme (AGP) and member of advisory board for the Ethiopian Institute of Agricultural research (EIAR). In recognition of his contributions in agricultural innovation and food security in Ethiopia, he has recently received the prestigious international scientific award, the 19 Olam Prize for innovation in food security. The dean of the College has recently assigned him as Head of the for the Climate Science Centre as well. In parallel, Dr Eyasu serves as an adjunct associate Professor at the College of Natural of Addis Ababa University teaching soil fertility and plant nutrition and soil chemistry courses in addition to supervising PhD thesis research in the field of osil science and agronomy. He has published extensively in peer-reviewed journals in the field of soil science and agronomy. His recently published book, "Soils of the Ethiopian highlands: Geomorphology and properties" is being used for teaching and research purposes by universities, researchers and development workers.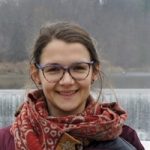 Marie Zwetsloot 
Marie Zwetsloot is a postdoctoral researcher in the Soil Biology Group at Wageningen University. With an interdisciplinary bachelor's degree in social and life sciences from University College Maastricht, she specialized in soil biogeochemistry and rhizosphere ecology during her research MSc and PhD at Cornell University. Her research focuses on plant-soil interactions in the context of sustainable land use and climate change. Among other topics, she published on how to recycle waste streams into phosphorus fertilizer and how plant roots influence soil organic matter dynamics in forests under drought. As part of the LANDMARK project, she currently investigates synergies and trade-offs in functional soil management.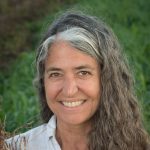 Deborah Bossio
Deborah's academic roots are in Soil Biology and Fertility. She holds a M.Sc. and PhD in Soil Science from the University of California, Davis and is passionate about the pivotal role that soils play in supporting lives and ecosystems. She has published a wealth of research papers on the subject and emphasizes bringing soil science to practice, playing thought leadership roles in global initiatives including the Global Landscape Forum, the 4P/1000 research consortia and the Initiative 20×20. Deborah came to The Nature Conservancy (TNC) from a top science leadership position at the International Centre for Tropical Agriculture (CIAT) where she held the position of Director of Soil Research. Her career has focused on soil science for sustainable agriculture and development in Africa, Asia and the Americas for more than 20 years. Deborah has a wealth of experience in the field, including practical hands on experience working with communities facing the challenges of degraded soil health.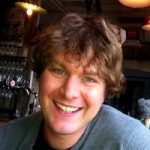 Guus Van Laarhoven
As a member of the Quality Affairs & Development Team at Friesland Campina, Guus is responsible for the development and implementation of the Biodiversity and Environment Programme, one of four themes of the company's sustainability agenda for member dairy farmers. Sustainability plays a key role in creating value from milk, today and in future. In its Foqus Planet programme, Friesland Campina rewards dairy farmers who can demonstrate higher sustainability performances.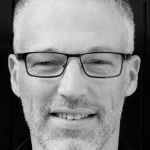 Rogier Schulte
Prof Dr Rogier Schulte leads the Farming Systems Ecology chair group at Wageningen University and Research, which researches and teaches the radical redesign of sustainable farms and foodscapes across all continents. He is manager of the LANDMARK consortium, with a specific interest in bridging the 'think-do-gap' between science and policies on sustainable land management. In the first twenty years of his career, Rogier worked as Leader in Translational Research in Sustainable Food Production at the Agriculture and Food Development Authority in Ireland.