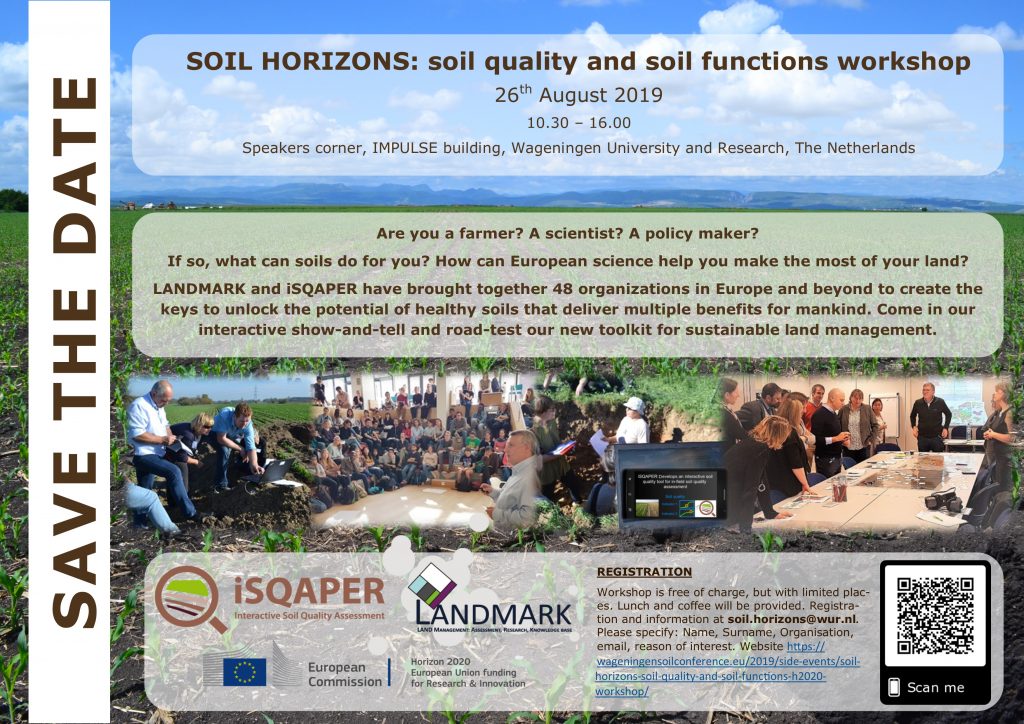 ---
Monday 26th August 2019
10.30  – 16.00
Speakers corner, Impulse building, Wageningen University and Research,  The Netherlands
This was a side event of the 4th edition of the Wageningen Soil Conference . The workshop was organized by iSQAPER & LANDMARK H2020 projects.
Final agenda here available.
The workshop venue is Impulse building 115, Stippeneng 2, Wageningen University campus, The Netherlands. How to reach Wageningen campus: https://wageningensoilconference.eu/2019/transportation/.
For more information please email soil.horizons@wur.nl.
Those projects have received funding from the European Union's Horizon 2020 research and innovation programme under grant agreement No 635201 & No 635750