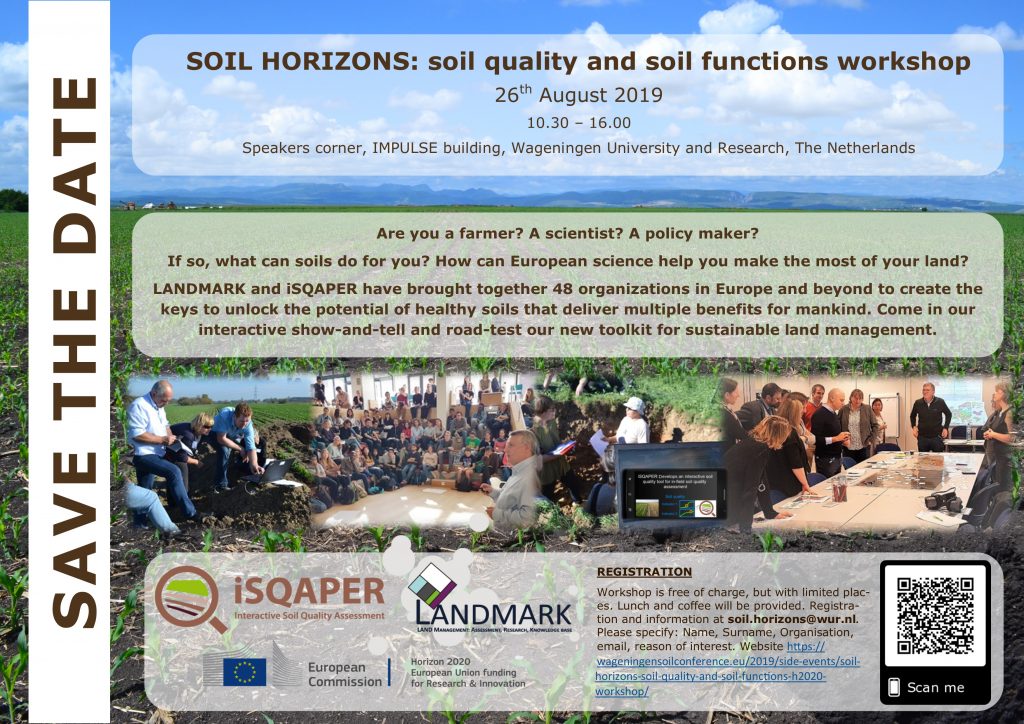 ---
Monday 26th August 2019
10.30  – 16.00
Speakers corner, Impulse building, Wageningen University and Research,  The Netherlands
This is a side event of the 4th edition of the Wageningen Soil Conference . The workshop is organized by iSQAPER & LANDMARK H2020 projects. Registration is free but CLOSED now as we reached the limit of 100 participants.
Final agenda here available.
The workshop venue is Impulse building 115, Stippeneng 2, Wageningen University campus, The Netherlands. How to reach Wageningen campus: https://wageningensoilconference.eu/2019/transportation/. 
Registration will open at 10.00 with a welcome coffee. For more information please email soil.horizons@wur.nl.
Those projects have received funding from the European Union's Horizon 2020 research and innovation programme under grant agreement No 635201 & No 635750