Wageningen Soil Conference 2023
Working together on solutions for a sustainable world 
Wageningen University & Research and ISRIC are delighted to invite you to the fifth edition of the Wageningen Soil Conference. The conference has an interactive character with conference sessions as well as workshops on divergent soil-related topics. The focus of the conference will be on working together on solutions for a sustainable world.  
The four conference days are divided into different topics. The programme for 2023 will consist of keynote presentations and parallel sessions in the mornings, masterclasses in the afternoons, fantastic side events, and much more. We look forward to an inspiring conference!    
Please find elaborate descriptions of the topics of the days at Programme, and more information in our First Circular.
| | |
| --- | --- |
| Key Dates WSC 2023 | |
| Call for abstracts published | January 26 2023 |
| Preliminary program published | February 2023 |
| Closing of abstract submissions | April 17 2023 |
| Early-bird registration opens | March 29 2023 |
| Updated program published | April 2023 |
| Early bird registration closes | June 6 2023 |
| Regular registration closes | July 3 2023 |
| Wageningen Soil Conference 2023 | August 28 – September 1 2023 |
Tuesday August 29 – Soils for Society  

Prof. Peter Groffman, City University of New York
Peter Groffman is Professor at the City University of New York Advanced Science Research Center at the Graduate Center and the Brooklyn College Department of Earth and Environmental Sciences. He studies the role of microbial processes in impacting gas exchange between the soil and air, with a particular focus on nitrogen. His research projects have ranged across multiple spatial scales and included a wide range of techniques, from isotopic and geochemical approaches to remote sensing and simulation models.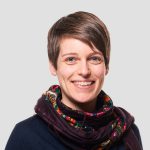 Thursday August 31 – Mapping and Evaluating Soil Functions across Scales
Dr. Madlene Nussbaum, Bern University of Applied Sciences
Madlene Nussbaum is a research associate at Bern University of Applied Sciences, school of Agricultural, Forest and Food Sciences within the research group soil use and management. She is a nationally and internationally recognized digital soil mapping expert. Her current work focuses on methodological developments to set up a sound mapping framework for subsequent soil map applications. She developed a practical machine learning based sampling framework to acquire new data for multi-purpose soil assessments.
During the past years M. Nussbaum invested in the communication of soil mapping products especially to make methods understandable and to introduce end-users to map uncertainty. As former president of the Swiss Soil Science Society she is aware of the needs of policy makers and soil practitioners. She largely promoted knowledge transfer by founding a working group for modern soil information methods within the Swiss Soil Science Society or by offering courses or consulting government agencies. Over the years, she chiefly contributed to build confidence in approaches sometimes difficult to convey. Digital soil mapping and assessment is now considered the way to survey large areas in Switzerland in the near future.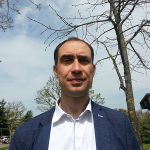 Friday September 1 – Soils for Nature-Based Solutions 
Dr. Carlo Calfapietra, Institute of Research on Terrestrial Ecosystems (Italy)
Dr. Calfapietra is a research director of Institute of Research on Terrestrial Ecosystems, National Research Council, Italy. His research interests include energy, water and carbon exchange between soil, vegetation and atmosphere. For many years C. Calfapietra has been studying functions and ecosystem services of urban green infrastructures with especial focus on air quality and climatic comfort. He is an expert of European Commission for Nature-Based Solutions. Enhancing functionality of urban green infrastructures to improve quality of life in cities is the core idea of the projects coordinated by C. Calfapietra. He is an active member of Czechglobe, Centre of Excellence for Studies on Climate Change of AVCR, Brno (Czech Republic), where his research is focused on forests urban resilience and sustainable urban development.