Thank you to Wageningen Soil Conference 2023 participants!

#WSC23 Evaluation Survey: Please give feedback 
Did you attend Wageningen Soil Conference 2023? Then we want to hear from you about your experience! Please take the conference evaluation survey here: https://forms.office.com/e/6Vyh9tP81V

#WSC23 focus: Working together on solutions for a sustainable world 
From 28 August – 1 September, 2023 Wageningen University & Research and ISRIC – World Soil Information welcomed participants to the fifth edition of the Wageningen Soil Conference.
The conference had an interactive character with conference sessions as well as workshops on divergent soil-related topics. The focus of the conference was on working together on solutions for a sustainable world.
Conference topics
Soils for Society
Soil is a vitally important resource supplying numerous ecosystem services such as provision of food, water purification, nutrient regulation, and biodiversity. Soil-based ecosystem services support resilience to global challenges such as land use change and climate change. The capacity of soil to accumulate and store carbon is critical for climate change mitigation and carbon neutrality. The impact of soil on green infrastructures and human health is essential for urban planning and sustainable development. At the same time soil is vulnerable to erosion, contamination, sealing and other natural and anthropogenic threats. Sustainable soil management is considered an important target by national regulations and international agreements. Joint efforts of scientists, policymakers and practitioners are needed to protect soil health and soil resources for future generations.
Advances in Measuring and Modelling Soil Processes
Soil is an open dynamic system. Processes of heat, water and substance transfer between solid, liquid, gaseous and life phases drive soil formation and functioning. Soil interactions with plants, biota, groundwater and atmosphere contribute to carbon, nutrient, and energy fluxes. Understanding soil processes is important to support decision-making for rational soil and land management. Advanced measurement techniques and process-based modeling approaches allow the quantification of water, gas and heat transport, carbon turnover, nutrient cycles, and other soil processes. Linking soil processes to land use change and climate change scenarios enables projecting future dynamics in soil health and functionality.
Mapping and Evaluating Soil Functions across Scales
Soils are variable in time and space. Capturing this spatiotemporal variation is important for environmental studies and land use planning. Exploring relationships between soil-forming factors, soil properties, functions and ecosystem services across scales is a fundamental challenge, addressed by a variety of monitoring, mapping and modeling approaches. Remote and proximal sensing provide new opportunities to collect soil data with high spatial and temporal resolution and relatively low cost and generate 'big data' sets of soil information. Advanced techniques of statistical spatiotemporal modeling such as geostatistics and machine-learning allows transforming soil data into high-resolution maps and decision-support systems.
Soils for Nature-Based Solutions
The concept of nature-based solutions (NBS) promotes working with natural 'tools' to address societal challenges, to protect and sustainably manage natural and modified ecosystems. Soil provides important ecosystem services, which are essential contributions to NBS. Carbon sequestration in soils contributes to climate mitigation. Soil hydraulic conductivity and cation exchange capacity are important properties that influence the filtering and purification of surface- and groundwater and mitigate flooding. Soils can be biogeochemical barriers to immobilize potentially toxic elements. Diversity and functionality of soil biota are highly relevant for sustainable land management projects, including revitalization of degraded lands, nature conservation or biodiversity-positive food systems. Agricultural soils are the core for food provisioning, whereas urban soils support blue-green infrastructures and contribute to the quality of life in cities.
The 2023 programme consists of keynote presentations and parallel sessions in the mornings, masterclasses in the afternoons, fantastic side events, and much more. Please find descriptions of the topics of the days at Programme, and more information in our Second Circular.
Tuesday, August 29: Soils for Society  
Prof. Peter Groffman, City University of New York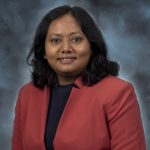 Wednesday, August 30: Advances in Measuring and Modelling Soil Processes
Dr. Debjani Sihi, Emory University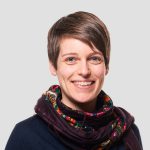 Thursday. August 31: Mapping and Evaluating Soil Functions across Scales
Dr. Madlene Nussbaum, Bern University of Applied Sciences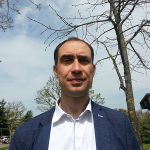 Friday, September 1: Soils for Nature-Based Solutions 
Dr. Carlo Calfapietra, Institute of Research on Terrestrial Ecosystems
Learn more about the #WSC23 keynote speakers here. 
Location
The conference will take place in Aurora Building on the campus of Wageningen University & Research. See the video below to learn about this beautiful new space, and visit the Venue page to learn more about its amenities. We look forward to an inspiring conference! 
This year, Wageningen University & Research celebrates its 105th anniversary. This activity is part of the festive lustrum programme with the theme 'Shaping Sustainable Futures'. Visit our website for more information about 105 years WUR.
| | |
| --- | --- |
| Key Dates WSC 2023 | |
| Call for abstracts published | January 26 2023 |
| Preliminary program published | February 2023 |
| Closing of abstract submissions | April 17 2023 |
| Early-bird registration opens | March 29 2023 |
| Updated program published | April 2023 |
| Early bird registration closes | June 6 2023 |
| Regular registration closes | July 3 2023 |
| Wageningen Soil Conference 2023 | August 28 – September 1 2023 |